Al Comeaux is a master storyteller who expertly weaves together scientific research, thought-provoking ideas, and practical takeaways into an unforgettable message for audiences of all backgrounds and sizes. Scroll down for a video sample of him in action and topics that he commonly speaks about, and easily start the booking process by completing the form at the bottom of the page. Al is ready to make an immediate impact on your organization and leaders today.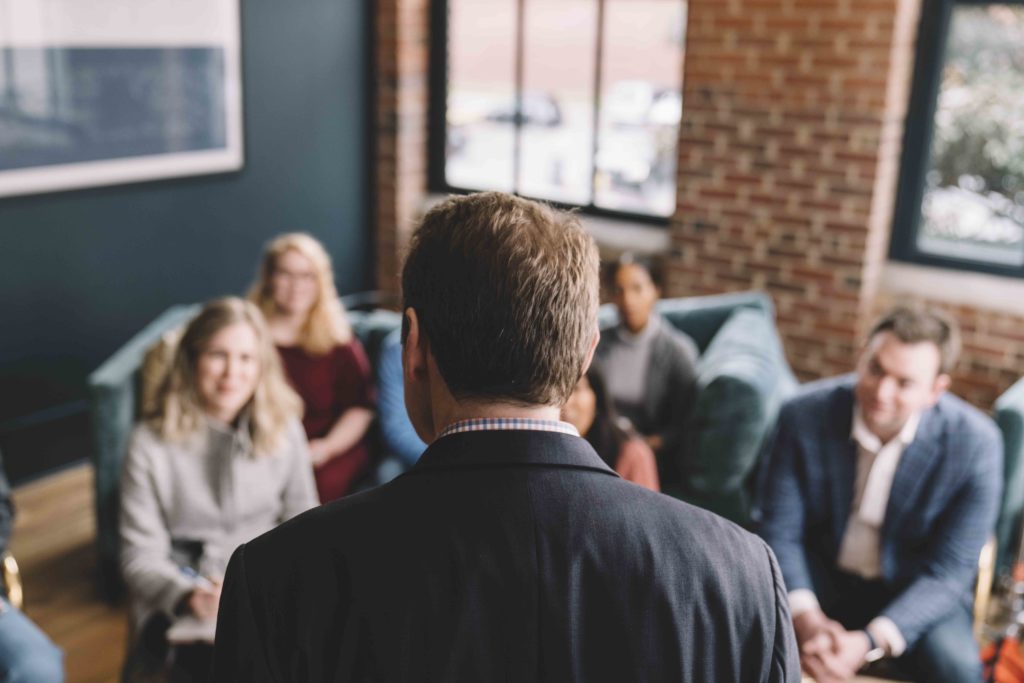 Feedback from the event was just outstanding.
Washington Speakers Bureau
The right mix of theory and real-life stories.
Like you were chatting with a friend…not a speaker.
A series of fresh perspectives.
Great insights and stories.
Extensive research and practical experience.
Inspirational. Relatable. 10 out of 10.
Knows how to hold an audience.
My favorite session from either day.
A timely topic made compelling.
Given the trillions wasted on failed change efforts each year, how must we as leaders go about change differently? What do leaders at companies that win at change do vs the unsuccessful among us? In this signature keynote, I offer an insider's view—having led changes of all sorts at the C-level for 20+ years, in addition to two decades studying change at scores of companies—to share a brutal truth: Organizations don't change. People do. It turns out, change is a decision made by every single person. As leaders we lose when trying to get our people to change; we win by getting our people to want to change. How? By getting our own hands dirty as leaders. Pulling our people through the change. Understanding the invaluable role that listening and modeling play. This keynote lays out how we as leaders can win our change efforts, and this sets us up for success as leaders overall.
Leading Change Through Inflection Points
Global forces and technology are driving the need for change in our organizations…and the need for change only becomes greater, faster with each new technology, each global macrotrend or event. We see it in how we and our people work each day, how we communicate with each other, and so many other ways. So, how do we change our organizations to keep up with these forces and the demands they drive? How do we take advantage of these events, macrotrends and technologies without losing our people—the very ingredient we need to be successful in these times. In this keynote, I bring to life the mindset needed for successful change: The irony that leaders must focus on inputs, not outcomes, in order to achieve the desired outcomes. How leaders must walk-the-change-talk (and how this is not always easy for us for numerous reasons). The need for us to listen to our people when trying to change things, because their ideas are likely to be more robust, and more grounded in reality. Using science, great stories and examples from my three decades in corporate life, plus my 20-year journey studying change, I share in this keynote a new way of thinking that will help you succeed today and prepare any organization for the change demands they can't yet see.
How do we as leaders get our people to drive fundamentally better business results than our competitors' people? There is no silver bullet: Doing it requires us to pull many levers to affect the brain's rational and emotional processors. We're great at developing rational explanations for things, but neuroscience makes clear that emotion plays just as big a role. So I developed this keynote using my 30 years in-seat as an executive at companies such as GE, Travelocity and American Airlines, to speak with you on a different level and help you understand how to appeal to people's hearts to drive better results. With stories that touch the brain and the heart, and with research from management, neuroscience, and social science, I explain the importance of heart and the principles we must live and work by if we want motivated people who will consistently outperform.
Leaders fail two-thirds of the time at change. Why? Because we follow the common thinking about change. We think we can change our organizations, but organizations don't change. (People do.) We focus on tactical check-the-box excellence—project management, finance-related decisions, technology choices; these things are important, but they won't buy us much if our people don't change. We think we and our fellow leaders need to solve the problem from the top down, but our people are closer to the action than we are, and any change needs to be their idea—at least in part—if it's going to stick. And, our reflexes tell us to jump full-throttle into the change when some of the most important change work happens well before we execute. It's time for a re-think. It takes someone who's been in your seat and made and grappled with these mistakes (and admits to them) to truly fathom and share how to finally get this right. In this keynote, I bring data and stories from my decades of living, leading and researching change so you can avoid these pitfalls and get a step ahead in how you lead successful change, and in how you lead every day.